The Weed Man Evansville, IN team lives and works in the communities that we serve. Offering quality service is our main goal for our customers and neighbors. Meet your Evansville, IN Weed Man team of lawn specialists who are professionally trained to manage all of your lawn care needs. We're happy to introduce ourselves!
Todd West | President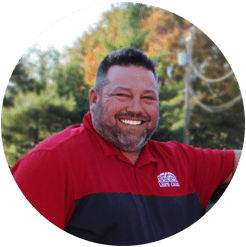 Todd was born and raised in Owensboro, Kentucky and has over 25 years of professional lawn care and landscaping experience. Todd is truly passionate about customer service and the customer experience. He is actively involved in day-to-day operations and always looking for ways to improve and grow the business. His personal goal is to ensure each and every customer is 100% satisfied with the services and results provided by Weed Man Evansville.
Rick Ebelhar | General Manager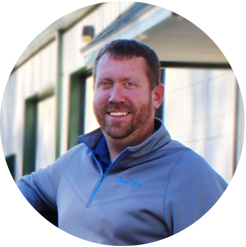 Rick was born and raised in Owensboro, Kentucky. He eventually moved to Bowling Green to earn his Bachelor of Science degree from Western Kentucky University in 2008 and soon became the Branch Manager of the Bowling Green office. Now as the General Manager, Rick is heavily involved in the technical operations for Evansville, Owensboro, Bowling Green and Paducah. His personal goal is to provide excellent service and excellent quality to each and every customer.
Brett Fulk | Branch Manager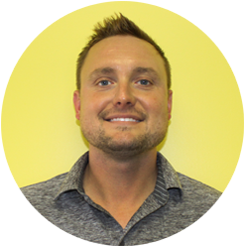 With over a decade of lawn & landscape experience, Brett manages the Weed Man Evansville office. Being a Boonville native, he is very familiar with our climate and territory. Through his experience, Brett mentions, "I've watched countless lawns transform from thin, weed-filled eyesores to healthy, thick turf that people are proud of." Educating his customers on the 'hows' and 'whys' of proper lawn care is of great importance to him.
Kaylee Anderson | Administrative Manager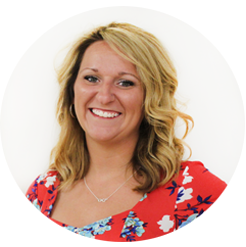 Kaylee joined the Weed Man team in May 2011. Her organization, team oriented attitude, and years of customer service have been an extraordinary asset to Weed Man. Kaylee handles customer service and all administration work at the Owensboro office, as well as Evansville, Bowling Green and Paducah.
Kris Sullivan | Technical Manager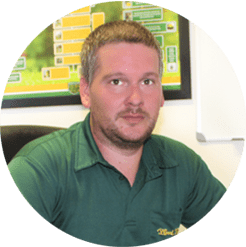 Kris was born in Henderson, Kentucky but has resided in Owensboro for 17 years now. He has been with Weed Man for 10 years and has remained a great asset to the team because of his honesty and reliability. Kris' mission is to provide a great experience to all customers and give them the healthy and green lawn they deserve. 
Chelsea Howard | Social Media & Marketing Manager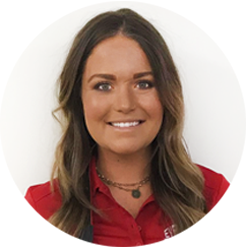 Chelsea is the Social Media and Marketing Manager at Weed Man Evansville, Owensboro, Bowling Green, and Paducah. With her background and knowledge in the marketing side of business, she has been a tremendous asset to Weed Man Western Kentucky. Chelsea is truly passionate about her job and always eager to help the business grow in any way.